"Program to Increase Foreign Entrepreneurs" supporting startup (外国人創業活動促進事業)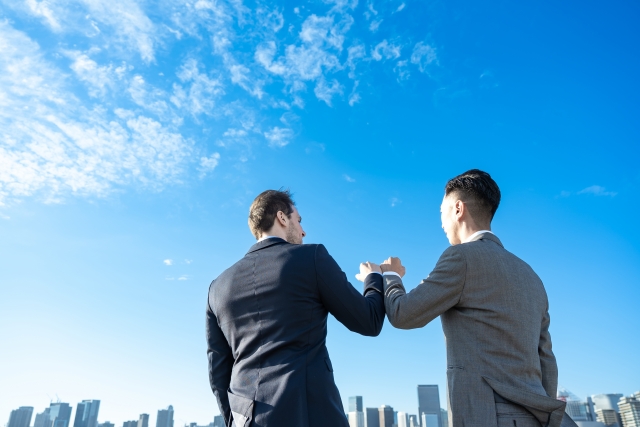 Contents

1.What is "Program to Increase Foreign Entrepreneurs" ?
(1)Current Hurdles for Foreign Nationals to Start Up Business in Japan
(2)Advantages of "Program to Increase Foreign Entrepreneurs"

2.Application Procedures
(1)Confirmation of Business Startup Activities
(2)Issuance of Certificate of Eligibility for "Business Manager"
(3)Extension of Period of Stay

3.Districts Promoting the Acceptance of the Foreign Entrepreneurs

4.Conclusion

1.What is "Program to Increase Foreign Entrepreneurs" ?
(1)Current Hurdles for Foreign Nationals to Start Up Business in Japan

Foreign nationals who wish to start up business in Japan need to obtain a "Business Manager" status of residence. "Business Manager" is a status of residence for activities to manage businesses in Japan related to international trade and/or other activities related to business management such as managing a corporation, working as a supervisor, and so on. Under the standard procedures, in order to be granted "Business Manager", the applicant must fulfill conditions as shown below at the time of entering the country in addition to opening an office:
-hiring two or more full-time employees, or
-investments of at least five million yen in Japan.
In reality, this makes it extremely difficult for foreign entrepreneurs to start a business on their own without a domestic partner.

(2)Advantages of "Program to Increase Foreign Entrepreneurs"

Under the Tokyo Metropolitan Government's Special Zone system, however, a special six-month "Business Manager" can be granted if the Tokyo Metropolitan Government approves the applicant's business plan and other details before the Immigration Bureau examines applicants upon entry.
Foreign nationals who plan to establish a business in Tokyo can take advantage of this six-month period to conduct preparatory activities such as contract procedures of opening an office, opening a bank account, etc. for starting a business after entering Japan.
This program is called "Program to Increase Foreign Entrepreneurs", which has been established as an exception to the "Business Manager" status of residence for foreign nationals who plan to start up business in Tokyo.
Foreign nationals with "Student" status of residence who are currently studying in Japan can also apply for this program.

2.Application Procedures
I would like to outline its procedures to apply this program as follows:

(1)Confirmation of Business Startup Activities

(1)-①Application for the Confirmation of Business Startup Activities at the Tokyo Metropolitan Government
-Submit application documents.
-Confirmation of the business plan by the Tokyo Metropolitan Government.
It will take about one month for interviews and examination of the business plan by the Tokyo Metropolitan Government.

(1)-②Receipt of the Certificate of Confirmation of Business Startup Activities from the Tokyo Metropolitan Government
-The certificate may not be issued as a result of examining the application

(2)Issuance of Certificate of Eligibility for "Business Manager"

(2)-①Application for the issuance of Certificate of Eligibility for "Business Manager" status of residence at the Tokyo One-Stop Business Establishment Center (TOSBEC) or the Tokyo Regional Immigration Services Bureau
-In case of foreign nationals with "Student" status of residence, they apply for change of status of residence to "Business Manager".

(2)-②Issuance of Certificate of Eligibility for "Business Manager" status of residence is issued from the Tokyo Regional Immigration Services Bureau
-The certificate may not be issued as a result of examining the application.
-Present the Certificate of Eligibility for "Business Manager" status of residence to the Japanese diplomatic mission in the applicant's home country and receive a visa before coming to Japan.

(2)-③Arrival in Japan and receive landing permission for "Business Manager" status of residence of six months period
-Things to be completed within the six-month period of startup activities as follows:
-Secure a business location,
-Register a company incorporation,
-Hire employees, and
-Find business partners,etc.

(3)Extension of Period of Stay

(3)-①Application for extension of period of stay at the Tokyo Regional Immigration Services Bureau

(3)-②Receipt of permission for an extension of the period of stay for "Business Manager" status of residence
-Permission may not be issued as a result of examining the application.


Please refer to the following website for details:

https://www.startup-support.metro.tokyo.lg.jp/for_foreign/bdc_tokyo/en/fhr/
3.Districts Promoting the Acceptance of the Foreign Entrepreneurs
-In addition to Tokyo, in the showing areas below, as a project of the National Strategic Special Zone, each of local governments in these areas are conducting a program similar to the "Program to Increase Foreign Entrepreneurs" in Tokyo. However, the details of programs in each areas might be different from those of Tokyo, so please check the relevant information at the websites in each local governments.

-Local governments that promote the acceptance of the foreign entrepreneurs at present:
Tokyo, Kanagawa pref., Kyoto pref., Niigata city, Fukuoka city, Kitakyushu city, Sendai city, Aichi pref., Hiroshima pref., Imabari city

4.Conclusion
Foreign nationals who wish to start up a business in Japan, in order to meet the standard requirements of "Business Manager" status of residence, must make a lease contract for their offices for instance before entering Japan, and it is a high hurdle for foreign nationals to start up a business on their own. I hope more foreign nationals or entrepreneurs will start up businesses in Tokyo and other areas in Japan by utilizing "Program to Increase Foreign Entrepreneurs" introduced this time.

Our office would like to continue to support foreign nationals who wish to or are planning to start up a business in Japan.
Please feel free to consult us with email or phone call as follows:
Email: mnakamura.diversity@gmail.com
Phone: +81-3-6304-9907